Walmart and Sam's Clubs are Raising Funds for UC Davis Children's Hospital
Sacramento Region, CA (MPG) | By Kimberly Ericksen Camilleri, Elevate Public Affairs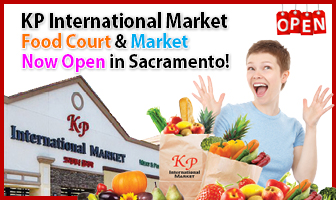 SACRAMENTO, CA (MPG) - On June 11, 2019, all Sacramento area Walmart stores and Sam's Clubs kicked off this year's Children's Miracle Network Hospitals (CMN Hospitals) fundraising campaign to help treat local children who are sick or injured. All money raised during the Sacramento area CMN Hospitals campaign directly benefits UC Davis Children's Hospital to fund critical treatments, pediatric medical equipment, research and charitable care. The Walmart - Sam's Club CMN Hospitals campaign runs through July 7.
"There are so many Sacramento families depending on donations from Walmart's Children's Miracle Network campaign to provide hope in times of desperation," said Roseville Walmart store manager Patrick Phelps. "We are proud to raise funds for the UC Davis Children's Hospital, and admire the customers who help us give back every year with their donations."
Walmart and Sam's Club associates, members and customers in Sacramento area have raised over $7,080,273 for UC Davis Children's Hospital, most of it one dollar at a time. On a national level, Walmart and Sam's Club have raised more than $1 billion for CMN Hospitals; the largest cash amount ever raised by one company for a nonprofit in North America.
The need is staggering – 62 children enter a Children's Miracle Network hospital for treatment every minute. Helping these children is easy, here's how to participate: Donate $1 or more at the checkout lane or self-checkout of any Sacramento area Walmart store or Sam's Club; Spread the word and encourage others to support the CMN Hospitals campaign via social media with custom CMN Gifs and the hashtag #HelpKidsLiveBetter
Through the leadership of Sam Walton, Walmart and Sam's Club joined the CMN Hospitals fundraising family in 1987. This annual fundraising campaign supports Walmart's core belief of leveraging the company's strength to give back to local communities.
Children's Miracle Network Hospitals® raises funds and awareness for 170 member hospitals that provide 32 million treatments each year to kids across the U.S. and Canada. Donations stay local to fund critical treatments and healthcare services, pediatric medical equipment and charitable care. Since 1983, Children's Miracle Network Hospitals has raised more than $5 billion, most of it $1 at a time through the charity's Miracle Balloon icon. Its various fundraising partners and programs support the nonprofit's mission to save and improve the lives of as many children as possible. Find out why children's hospitals need community support, identify your member hospital and learn how you can Put Your Money Where the Miracles Are, at CMNHospitals.org and facebook.com/CMNHospitals.