Guidelines to Reduce Exposure to Rabies
Yolo County, CA (MPG) | Yolo County Press Release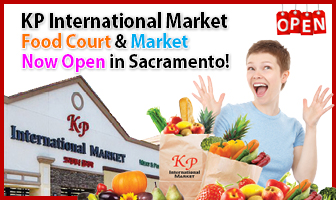 WOODLAND, CA (MPG) - With more time spent outdoors at this time of year, the Yolo County Health & Human Services Agency would like all residents to be aware of the risk, and how to reduce, exposure to rabies.

Rabies is a public health threat throughout California. While detected in a variety of animals such as skunks, raccoons, river otters and foxes, bats are the most frequently reported animal with rabies in Yolo County. Rabies is becoming increasingly more common in more populated, suburban areas with rabid bats having been found in Yolo County in schools, playgrounds, a restaurant and backyards. In some instances, children have played with the bat before notifying an adult. To minimize exposure to rabies, Yolo County residents should follow these guidelines:

• Vaccinate dogs, cats, horses and other livestock for rabies and keep vaccinations current.
• Report unusual animal behavior to Yolo County Animal Services at (530) 668-5287. Unusual animal behaviors include, but are not limited to, excessive drooling or foaming at the mouth, aggressive behaviors and bats on the ground, unable to fly or active during daylight hours.
• Avoid contact with stray and wild animals.
• Keep pets under supervision in a yard or on a leash to minimize contact with wild animals.
• Teach children to never approach unfamiliar dogs, cats or wildlife, even if they appear friendly.

Yolo County Health Officer Ron Chapman, MD, MPH, emphasizes the importance of vaccinating animals. "Not only do up-to-date rabies vaccinations keep your pets, horses and livestock from getting rabies, it helps protect you should your animals be bitten by a rabid animal." Dr. Chapman cautions that if a person comes in contact with or is bitten by an animal, they should take the following steps:

• Treat animal bites with soap and water and contact a medical professional immediately.
• Report animal bites to local animal control officials and follow recommended quarantine guidelines.
• People waking to find a bat in their home should contact a medical professional immediately. Bats have small, sharp teeth and bites or other breaks in the skin are usually not visible to the naked eye.

Dr. Chapman notes all of these guidelines are straightforward and critical to preventing exposure to rabies. "While outdoor activities are always on our summer bucket lists, being safe and staying healthy should also be something we keep in mind," he concluded.